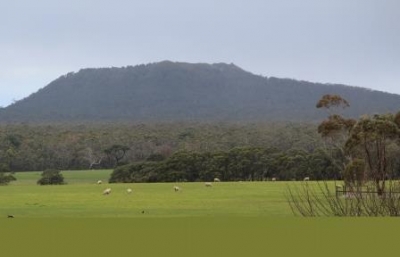 The Hound headed west from Sunbury and passed a memorial to Harry Houdini (near Plumpton), who conducted the first powered flight in Australia (a bit more about links to Harry later). After driving several hours more in the rain, we were in Hamilton and lodged at Murroa Station near the western limit of the plains and overlooked by Mt Napier which was the site of the most recent eruption some 7200 years ago. This is so recent that the sound it made-Murroa- has been passed down in local aboriginal spoken history, hence the name of the station.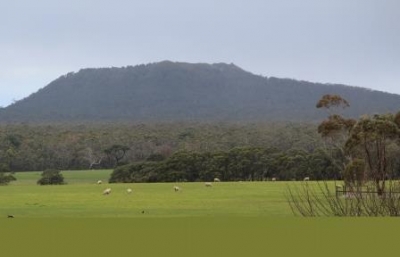 Mt Napier (M. Rowe)
One of the hounds (Skip) at Murroa and his master took us to see the scoria flow off Mt Napier. Now Skip has a special talent, apart from being a great sheep dog, he can slip his collar, no matter how tight it is. A bit of a Houdini character if you ask this Hound.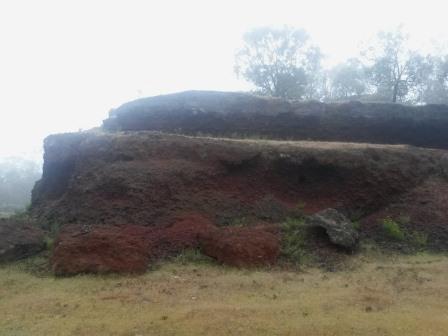 Scoria flow to the right (west) from Mt Napier
In Part 3, The Hound heads back east to Organ Pipes National Park (but they wouldn't let him in because he's a dog).